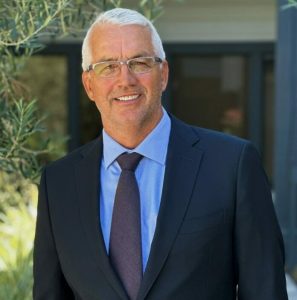 OC LEADER BOARD
From The NFL To Finance: My Story on Players and Their Wealth
Editor's Note: Mark Boyer graduated from the Marshall School of Business at USC in 1985 with a degree in Finance. While at USC, Boyer was a four-year letterman in football helping lead the way to a Pac-10 Championship in 1984 and a win over Ohio State in the 1985 Rose Bowl. Awards while at USC include being a member of the 1984 Pac-10 All-Academic Team, three-time recipient of the David X. Marks Foundations "Scholar Athlete Award of Honor," and the John Wayne Memorial Scholarship. He was also involved with Athletes in Action to help start a chapel program on campus. Boyer went on to play eight years in the National Football League, starting at tight end for the Indianapolis Colts and New York Jets. Upon retiring due to injury, Boyer began working at a local advisory firm for eight years where his own money was being managed. In 2002, he started Boyer Financial Services, a Newport Beach full-service wealth management firm, clearing through LPL Financial, a registered investment adviser. Last year, Edison High School inducted him into its Athletic Hall of Fame and retired his jersey number. Boyer has also remained involved in athletics by working to advance the impact of the Fellowship of Christian Athletes (FCA) sports ministry on the West Coast.
Oh, how times have changed … and have not changed at the same time!
Even though I grew up on the beaches of Southern California, football was always a passion at Edison High School in Huntington Beach. As a former quarterback converted to tight end, we won the CIF championship my senior year 55-0.
---
HUNTINGTON BEACH, Calif. — 'Melissa Murals' uses hometown of Huntington Beach as her canvas https://www.latimes.com/socal/daily-pilot/news/story/2023-01-14/melissa-murals-uses-hometown-of-huntington-beach-as-her-canvas 
The local artist's passion has grown into a full-time gig. A few months ago she was hired for one of her largest projects — the exterior of the Sunset Lounge in Sunset Beach.
---
SAN CLEMENTE, Calif. — The Tokyo Olympics will have several new sports, including one where the competition goes down in the ocean. To celebrate the first time surfing has been included as part of the games, one city in Orange County has done something special.
San Clemente is the hometown of two members of Team USA for surfing, Caroline Marks and Kolohe Andino. It's also home to USA Surfing, the governing body for surfing in the United States. That's why the nonprofit organization decided to commemorate surfing being included in the Olympics with several murals around town.
As soon as the organization asked artists to apply for the projects, one local muralist in Orange County got right on it and started a design. Melissa Murphy created a video submission.
"Every mural, I want it to [be] better and better," Murphy said. "So I want this to be the best mural yet."
Her efforts paid off. USA Surfing picked Murphy and another artist, Dana Martino, to paint the murals. The city funded two of the murals at the cost of $2,500 each through the San Clemente Downtown Business Fund. The owner of Nomads Hotel, Sean Rowland, said he heard about the mural project and self-funded the third mural and selected Jeff Lukasik as the artist. Read more…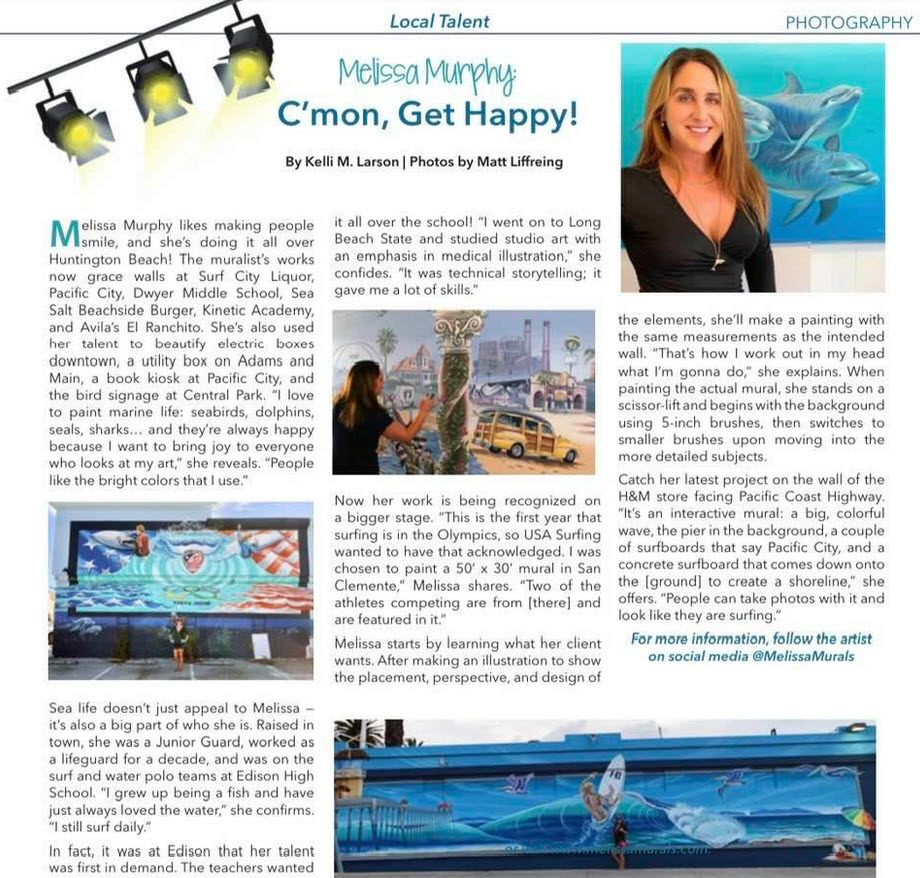 ---
Concordia men's basketball coach Ken Ammann earns prestigious national award
Concordia University Irvine men's basketball coach Ken Ammann has received the 2020 Harry Statham Coach of Impact Award presented by Small College Basketball.
The annual award honors basketball head coaches at the small college level who have used the power of the coaching platform to make a positive impact on players, coaches and others. In addition to leading successful teams on the court, the award highlights coaches that display high character and integrity while serving as excellent role models who have deeply impacted the lives of others.