HUNTINGTON BEACH, Calif. — 'Melissa Murals' uses hometown of Huntington Beach as her canvas https://www.latimes.com/socal/daily-pilot/news/story/2023-01-14/melissa-murals-uses-hometown-of-huntington-beach-as-her-canvas 
The local artist's passion has grown into a full-time gig. A few months ago she was hired for one of her largest projects — the exterior of the Sunset Lounge in Sunset Beach.
---
SAN CLEMENTE, Calif. — The Tokyo Olympics will have several new sports, including one where the competition goes down in the ocean. To celebrate the first time surfing has been included as part of the games, one city in Orange County has done something special.
San Clemente is the hometown of two members of Team USA for surfing, Caroline Marks and Kolohe Andino. It's also home to USA Surfing, the governing body for surfing in the United States. That's why the nonprofit organization decided to commemorate surfing being included in the Olympics with several murals around town.
As soon as the organization asked artists to apply for the projects, one local muralist in Orange County got right on it and started a design. Melissa Murphy created a video submission.
"Every mural, I want it to [be] better and better," Murphy said. "So I want this to be the best mural yet."
Her efforts paid off. USA Surfing picked Murphy and another artist, Dana Martino, to paint the murals. The city funded two of the murals at the cost of $2,500 each through the San Clemente Downtown Business Fund. The owner of Nomads Hotel, Sean Rowland, said he heard about the mural project and self-funded the third mural and selected Jeff Lukasik as the artist. Read more…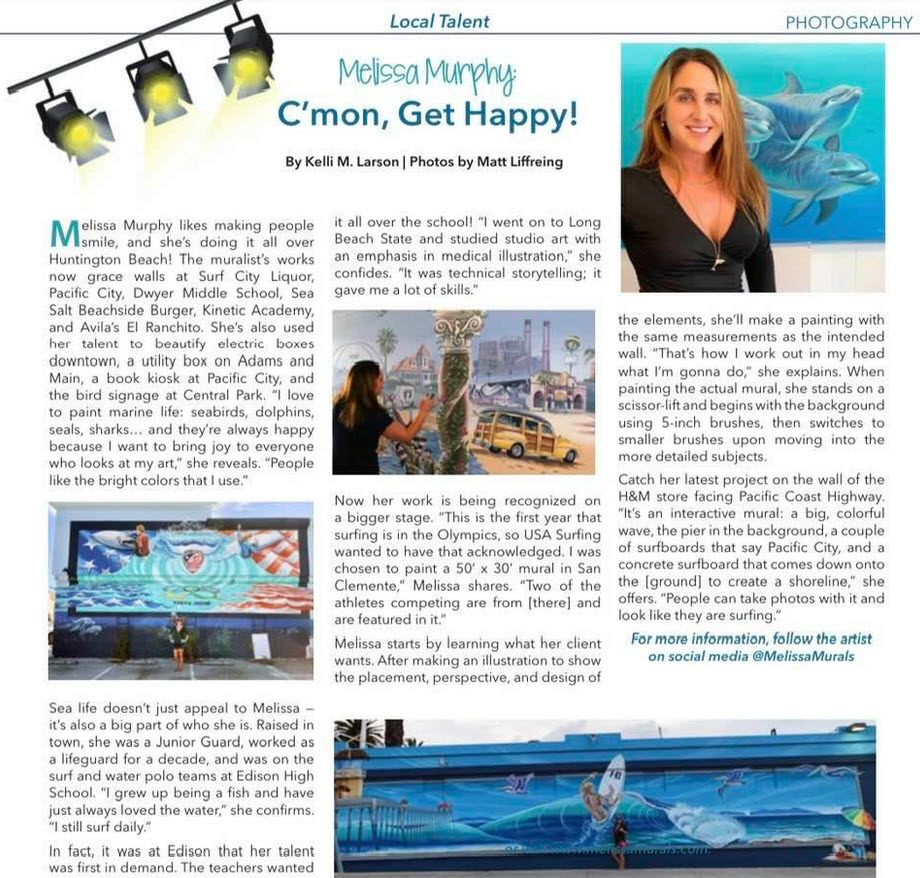 ---
Concordia men's basketball coach Ken Ammann earns prestigious national award
Concordia University Irvine men's basketball coach Ken Ammann has received the 2020 Harry Statham Coach of Impact Award presented by Small College Basketball.
The annual award honors basketball head coaches at the small college level who have used the power of the coaching platform to make a positive impact on players, coaches and others. In addition to leading successful teams on the court, the award highlights coaches that display high character and integrity while serving as excellent role models who have deeply impacted the lives of others.