Edison 2022 Alumni HOF Inductees
Edison High School is proud to announce their 2022 Alumni Hall of Fame recipients. The 2022 class includes: David "Rocky" Balch, Rebecca Fong, Derek Jenkins, Penny Lambright, Marc Suchard, Nishan Tchekmedyian and Martha Welman. The Edison High School Hall of Fame was created to honor Edison High School graduates who have distinguished themselves in their career or vocation. It is also intended to maintain the heritage and tradition of Edison High School, providing role models for the current student body.
This year's recipients will be inducted at a banquet on October 12, 2022 in the Edison cafeteria. The following evening, they will be honored before the football game at Huntington Beach High School. The induction ceremony is open to the public. Cost for the dinner is $35. Reservations and questions can be sent to Bruce Belcher at bwbelcher@gmail.com.
The 2020 class includes: Rocky Balch, Rebecca Fong, Derek Jenkins, Penny Lambright, Marc Suchard, Nishan Tchekmedyian and Martha Welman
After high school, Rocky Balch (1990) attended West Point Military Academy where he graduated with a BS degree in Life Science with a concentration in Systems Engineering and received the Superintendent's Award for being in the top 15% of his class academically, physically and militarily. While at West Point, Rocky competed on the football and baseball teams for the Long Gray Line. After graduation, he earned his aviator wings and was certified to fly UH-1H Huey and OH-58 Kiowa warrior military helicopters. He was VFR and IFR rated and even obtained his civilian pilot's license. He served as a Scout Helicopter Platoon Leader for 1-227 Attack Helicopter Battalion and was a Company Executive Officer for F Troop, 1-7 Cavalry Regiment. He was awarded the National Defense Service Medal and the Army Achievement Medal for his service. Following his commitment to our country, Rocky enrolled in Loma Linda University where he earned a Master's degree in Physiology. He then attended the University of Texas where he received his Medical Degree. Spending another five years in a grueling Surgical Residency Program honing his surgical skills including considerable service at a Level One Trauma Center. Rocky is board certified by the American Board of Surgery and a Fellow of the American College of Surgeons.
Rebecca Fong (1974) graduated early from Edison to attend the University of California, Santa Cruz where she earned a BS in Biology-Chemistry followed by a BA in Russian Area Studies a year later. In 1989 she received a MA in International Policy Studies and an MA in Russian Language & Literature in Monterey, California. She would follow this up with an MS in Strategic Intelligence from the National Intelligence University, Bethesda, Maryland in 2019. While working on her degrees Rebecca had a varied number of jobs including Logistics Manager for Air apparent, Tri-Star Studios executive manager, English Instructor at Beijing University, Corporate Development officer at the University of Washington and VP at The Gap International Division. Interspersed during this time she managed to work for the U.S. Department of Justice in Italy, Croatia and Russia. Since 2003 Rebecca has worked as a Political Officer for the U.S. Department of State in numerous Embassies including Bahrain, Iraq, France, Syria, Afghanistan, Greece and Turkey. Rebecca served as the Consul General in Thessaloniki, Greece and currently is in Istanbul, Turkey overseeing $70 million in U.S. stabilization programs for Syria to defeat the return of ISIS. She has received numerous Superior Honor Awards and speaks five foreign languages.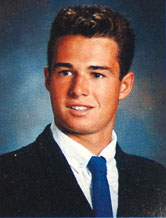 Attending the Art Center of Design in Los Angeles, Derek Jenkins (1988) received a Bachelor of Science degree in Transportation Design. While at the Art Center Derek interned with Porsche for a summer outside of Stuttgart, Germany. He later interned at the Volkswagen studio. This led to a job straight out of college for Audi in Germany. At Audi he served first as lead exterior designer, followed by assistant chief designer. He was the principal exterior designer of the A2 concept and production cars, as well as the 2002 Audi A8. Derek then moved to Volkswagen North America as the chief designer where he is credited with several vehicles including the Scirocco concept, Ragster, Microbus concept, VW GX3 and Concept T. Jenkins then became director of design at Mazda North America Operations where he was the lead designer of the Mazda MX-5 Miata, which was the World Car of the Year and World Car Design of the Year in 2016. In 2015 Derek left Mazda to join Lucid Motors where he is the senior vice president of design and brand. Lucid is an electric start up and their Lucid Air was recently named Motor Trend Magazine 2022 Car of the Year.
Attending OCC, Belmont College and Cal State Fullerton Penny Lambright (1980), became an advocate for small business, civic engagement and philanthropy. She draws on over 45 years of administrative experience in a wide variety of industries in the public and private sector, including those with global presence. In 2000, Ms. Lambright chose to leave the comfort of corporate America and started Clutter Cleaners to improve the well-being of individuals and families. This led to a future segment in "Dateline, NBC," stints on Fox 17 Morning Show in Nashville, a segment for TLC, "Hoarders-Buried Alive" and has served as a member of the Orange County (CA) Task Force on Hoarding. In 2011, Penny founded Patriots and Paws out of compassion and concern for Veterans, Active Duty and Reservists who were under financial and emotional stress as they returned to civilian life. Patriot and Paws is a grassroot, all volunteer organization that helps these individuals with household goods and matches them to companionship animals at no cost. Since its founding, it has served over 10,000 local heroes, through over 120,000 volunteer hours, and distributed over $7.75 million dollars in home goods from lines to large appliances. In continuing service to the community, Ms. Lambright joined the California State Military Reserve in 2017 and has served in the Joint Recruiting Command and Legal Support Command and provides essential administrative support.
Marc Suchard (1991) received a BA in Biophysics from University of California, Berkeley where he was awarded a Certificate of Distinction as one of the top 5 graduates. He then studied at the University of Oxford in the UK at the Welcome Trust Center for Human Genetics and Magdalen College. Following Oxford, Marc received his Ph.D in Biomathematics from UCLA School of Medicine and his MD in the Medical Scientist Training Program also from UCLA School of Medicine. He has been a professor at UCLA since 2002 and is currently a professor in the Departments of Biomathematics, Biostatistics and Human Genetics. Dr. Suchard is both a physician and a mathematician in the forefront of high-performance statistical computing. He focuses on biomedical research and in the clinical application of statistics, using data science in the field of evolutionary medicine, harnessing evolutionary biology methods and theory to advance doctor's understanding of human disease processes. Marc has received numerous honors and awards throughout his career highlighted by the recent Jerome Sacks Award for Outstanding Cross-Disciplinary Research in 2021. Other notable awards include the John Simon Guggenheim Memorial Fellowship, the Alfred P. Sloan Research Fellowship and the Leonard J. Savage Award.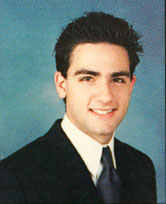 Following Edison, Nishan Tchekmedyian (2001) attended UCLA obtaining a BA in Business Economics, BS in Molecular, Cell and Development Biology, and MD. Nishan completed a residency in internal medicine at Beth Israel Deaconess Medical Center, a teaching hospital of Harvard Medical School in Boston, and a subspecialty fellowship in hematology and medical oncology at Moffitt Cancer Center in Tampa. In 2016, Nishan joined Pacific Shores Medical Group (now City of Hope) in Huntington Beach, which grew to include seven locations across Orange and LA Counties, providing patients access to care for blood and cancer disorders, clinical trials, and infusion services. Greater Newport Physicians named him New Physician of the Year in 2017, Specialist of the Year in 2019, 2020 and 2021, and in 2022 he was recognized as a Physician of Excellence by the Orange County Medical Association and Top Doctor. Currently, Nishan serves as Regional Medical Director and Associate Clinical Professor in the Department of Medical Oncology and Therapeutic Research at City of Hope Orange County.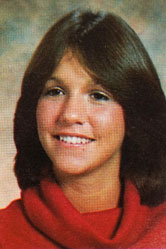 Martha Welman (1979) completed her undergraduate studies at the University of California, Irvine and received her MD from the University of California, San Francisco in 1987. She completed her residency in Pediatrics at Harbor-UCLA Medical Center. After her training, Dr. Welman (Marti) has focused on providing health care to underserved, low income, mostly immigrant, children and to expanding access to health care for the underserved in her community. Marti is motivated by her belief that all are entitled to high quality health care regardless of their background, income, or insurance status. For the past 22 years Marti has practiced at Neighborhood Health, a Federally Qualified Health Center (FQHC) in Northern Virginia, where she has served as Medical Director since 2016. She has led projects in pediatric asthma, obesity prevention, pediatric literacy, pediatric ADHD, teen pregnancy prevention, newborn care, quality improvement and patient safety. She has been instrumental in the growth of the health center, which has gone from serving several hundred women and children in the early 2000's to a network of fourteen locations which provides health care over 32,000 patients annually, the vast majority of whom are poor and/or uninsured. Dr. Welman oversees all the physicians, nurse practitioners, nurses, and clinical support staff while also continuing to see patients. Most recently, Dr. Welman played a critical role in her organization's COVID-19 response including measures to keep staff and patients safe, set up community COVID-19 testing sites and develop a community-wide COVID vaccine equity effort that has administered over 75,000 vaccines. Her efforts we personally acknowledged after a visit by President Joe Biden in spring of 2021.