Edison 2023 Alumni HOF Inductees
Edison High School is proud to announce their 2023 Alumni Hall of Fame recipients. The 2023 class includes: Lee Anne McIlroy 1982, Alys Williams Moore 2012, Tom Shields 2009, Willie "Aames" Upton 1978, Suzanne "Zan" Vautrinot 1978, and Rocky Whan 1972. The Edison High School Hall of Fame was created to honor Edison High School graduates who have distinguished themselves in their career or vocation. It is also intended to maintain the heritage and tradition of Edison High School, providing role models for the current student body.
This year's recipients will be inducted at a banquet on October 5, 2023 in the Edison cafeteria. The following evening, they will be honored before the football game at Huntington Beach High School. The induction ceremony is open to the public. Cost for the dinner is $40. Reservations and questions can be sent to Bruce Belcher at bwbelcher@gmail.com.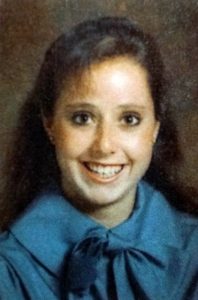 Lee Anne McIlroy (1982) graduated from both UCLA and CSULB with degrees in Linguistics and became proficient in French, German, Japanese, Shangazidja, Spanish and Swahili. Her impressive credentials have led her all over the world as an educational specialist with the Peace Corps and the U.S. Department of State. She has numerous accolades including Outstanding Graduate Student, Outstanding Thesis, and Most Valuable Professor for the University Honors Program at CSULB. In 2013 Lee Anne was the senior English Language Fellow in Tanzania for the U.S. State Department which led her to write Sleeping with Lions: A Year in Tanzania which won the 2022 Gold Medal Award for Literary Titan and is a best-seller for East African travel books. She continues to work as a language specialist in The Comoros Islands, Ethiopia, Kenya and Tanzania during summer. She is currently the chair of the department of credit ESL at Cerritos College where she is also the college's Student Learning Outcomes Coordinator, the Faculty Accreditation Coordinator, and the 2021 Endowed Scholar of Jain Thought Leadership.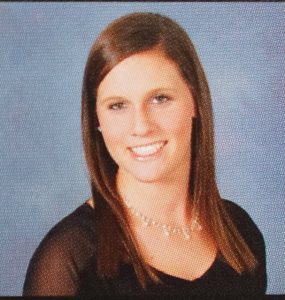 Alys Williams Moore (2012) graduated from University of California, Los Angeles in 2017 with a degree in Psychology. While at UCLA, Alys was a four-time All-American leading the Bruins to the NCAA title game in 2014, 2015 and 2017. In her first year on the Senior National Team, she helped lead Team USA to Gold at the 2014 FINA World Cup and Super League Final. A standout defender, Alys has helped lead Team USA from 2014-2021 to numerous FINA World League Championships, Super Finals, World Cups, and Pan American Games, always finishing first! During her international career she has scored over 80 goals. Alys capped off her career with eight goals at the 2020 Olympic games in Tokyo winning a gold medal. She has competed professionally for CN Sant Andreu in Spain, 2017-18. Alys currently serves as assistant coach for the women's water polo program at UC Irvine.
After a storied swim career at Edison, Tom Shields (2009) attended the University of California, Berkeley, graduating with an undergraduate degree in Religious Studies in 2013. While at Cal, Tom's individual efforts helped his team win the NCAA Championship for the first time in 31 years, going back-to-back in 2011 and 2012. He was named Freshman/Newcomer of the Year in 2010 and Swimmer of the Year from the NCAA and Pac 12 in 2012. He is a two-time Olympic Gold Medalist, earning his medals from his efforts on the 400-medley relay in Rio de Janeiro and Tokyo. Ever present in his increased ability in the shorter pool, he has held every short course American Record in butterfly, at one point or another; highlighted by becoming the first American to swim faster than 44 seconds in the 100-yard butterfly.
Always a leader and an advocate, Tom has had roles in various shifts and developments in the greater swimming and international sports world. He was heavily involved in building the first ever swimming sports league, the International Swim League. His efforts are highlighted in Shields et al., vs FINA (now World Aquatic), a class-action lawsuit fighting for increased athlete rights; specifically, the right to compete in private international-level competitions. He advocated and fought for the current reshaping of the structure of mental health services and funding in USOPC and USA Swimming, going on 7 years now. He represents athletes in sports governance issues such as Direct Athlete Support, National Team qualification, membership and competition policies, gaining increased athlete representation, and restructuring the legislative bodies of USA Swimming. He and his colleagues founded the first ever private international athlete representative network called the International Swimmer's Alliance. Tom also travels the world growing the sport; sharing his inspiration, medals, and high- level technical advice with all. These accomplishments and his character have given Tom the opportunity to be elected Team Captain many times throughout his career.
Willie "Aames" Upton (1978)
has starred in over seventeen network series and multiple feature films. He is best known worldwide for playing the iconic "Tommy Bradford" on the hit show
Eight is Enough
, and "Buddy Lembeck" on the television hit series
Charles in Charge
. Aames followed his successes onscreen by becoming an award-winning platinum selling writer, producer, and director for film and television, as well as running successful marketing campaigns for multiple fortune 500 companies. Leading communication efforts for such titans as Sprint, Northwest Airlines, Marion Labs, Helzberg Diamonds/Berkshire Hathaway and Blue Cross/Blue Shield to name a few. More recently, Willie became the marketing advisor and spokesperson for Alazmend Neuro, a publicly traded biotech dedicated to finding treatments and cures for degenerative neurological diseases. Alzamend Nuero currently has one potential treatment and a potential vaccine against Alzheimer's in mid-stage clinical testing under the FDA. Over the years, Willie has held executive positions at multiple national media companies.
Suzanne "Zan" Vautrinot (1978) is President of Kilovolt Consulting Inc. and currently serves on the Boards of Directors for Wells Fargo, ECOLAB, CSX, Parsons, Battelle Memorial Institute and City of Hope. Previously, Zan achieved the rank of Major General in the U.S. Air Force where she accumulated over three decades of experience in space and cyber operations. She began her career in development and operations of national security satellite systems in the National Reconnaissance Office just as the nation was establishing both U.S. and Air Force Space Command (now the Space Force). Zan went on to lead multiple space units; Commanding the Joint Space Operations Center, and the 50th Space Wing, responsible for flying over 150 satellites as well as operations of the nation's global satellite telemetry, tracking, control & communications network. Her space and network expertise were leveraged into emerging cyberspace operations as Deputy for Network Warfare. Before retiring from active duty, Zan served as the commander of all Air Force cyber forces and network operations. She was instrumental in establishment and early operation of U.S. Cyber Command with responsibility for offensive and defensive cyber activities for the Department of Defense.
Zan is universally respected as a motivational leader, speaker and change agent. As a cyber subject matter expert, she has addressed technical, business and university forums, guided key task forces, and provided testimony before Congress. She currently advises industry, academia as well as government agencies and laboratories on cybersecurity strategy, technology, innovation and workforce development. Zan has received a number of prestigious awards, including National Defense citations, the Symantec Cyber Award, Women in Aerospace Leadership Award, AFA Aerospace Citation of Honor, "Women Worth Watching" in Diversity Journal, the Presidential Award for Training, Cyberscoop's Top "Women in Cybersecurity", and "50 Politicos to Watch." She was inducted into the National Academy of Engineering in 2017.
She earned her Bachelor of Science degree as one of the earliest female graduates the U.S. Air Force Academy, has a Master of Science degree from the University of Southern California, and was a National Security Fellow at Harvard University. She is also a graduate of the United States Air Force's Air Command and Staff and Air War Colleges, as well as the Harvard Black Sea and International and National Security Programs.

Rocky Whan (1972) left Edison for the Washington State University where he played football for a year before returning to OCC and then on to Weber State. Following college Rocky joined the U.S. Air Force where he honorably served his country for eight years. He has been an integral part of his brother's corporations and non-profit ministries over the last 31 years. For thirteen of those he organized and directed a 5K fundraiser that provided millions of meals for hungry kids and their families in southern California. He was there day one for their first neighborhood food collection that led to the founding of Canning Hunger Through Neighborhood Connections that has spread to all 50 states and has provided over fifty million meals for the underserved. He is also a constant force in the Thanksgiving outreach "Box of Love." Most recently Rocky has been the lead player in organizing the annual Edison Football Golf Tournament that has raised much needed funds for the program. He is also Mr. Charger in uniting former alumni to support our school.