Edison 2019 Alumni HOF Inductees
Edison High School is proud to announce their 2019 Alumni Hall of Fame recipients. The Edison High School Hall of Fame was created to honor Edison High School graduates who have distinguished themselves in their career or vocation. It is also intended to maintain the heritage and tradition of Edison High School, providing role models for the current student body.
This year's recipients will be inducted at a banquet on October 3, 2019 in the Edison cafeteria. The following evening, they will be honored before the Homecoming football game at Huntington Beach High School. The induction ceremony is open to the public. Cost for the dinner is $30. Reservations and questions can be sent to Bruce Belcher at bwbelcher@gmail.com.
The 2019 class includes:  Ken Ammann, Tracy Hanlon Cabell, Shannon Dill, Kimberly Ann Gora, Thomas (Thom) McElroy and Lisa Pate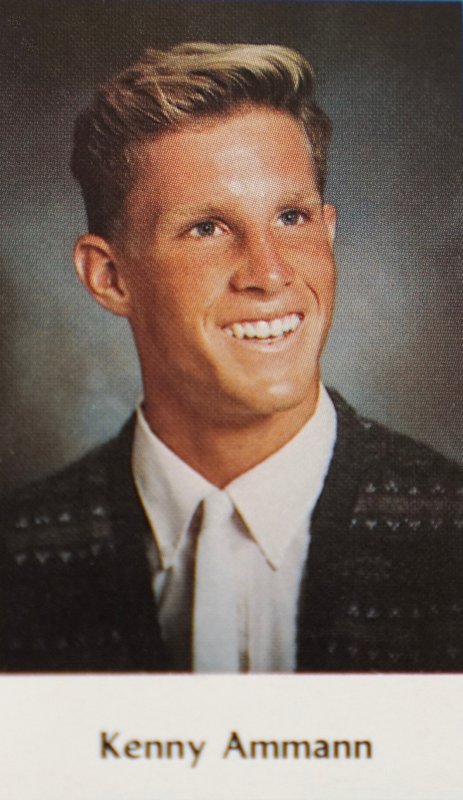 A graduate of Stanford with a B.A. in Psychology, Ken Ammann (1986) as Team Captain led the Cardinal to a NIT basketball championship in 1991 and was selected to the NIT All -Tournament Team. He was twice named Academic All-American. For the last 18 years he has held the position of Head Basketball Coach at Concordia University, Irvine accumulating an overall record of 463-148. Of the 18 years, there have been fifteen 20-win seasons, six 30-win seasons and no losing season. His teams have played in 4 NAIA National Championship games in 10 years, winning the title in 2003 and 2012. Ken has been named National Coach of the Year twice and Conference Coach of the Year five times. Prior to his arrival, Concordia's basketball program had never been ranked in the top 25. In his 2nd year his team won 36 games, more than any other college basketball team.
Tracy Hanlon Cabell (1980) graduated from the U.S. Military Academy with a B.S. It was only the fifth female graduating class at West Point. An all-around athlete at Edison, Tracy focused on Track & Field at the academy becoming a 5-time All American. She still holds 3 West Point Track & Field records in the Javelin, Pentathlon and heptathlon. In 1984 she competed in the U.S. Olympic Trials in the heptathlon. In 2009 she was inducted into the Army Sports Hall of Fame along with Duke's Mike Krzyzewski. After graduation she rose to the rank of Captain serving as a helicopter Pilot-in-Command. Recruited by the FBI, Tracy, currently serves as a Supervisory Special Agent over the Office of Professional Responsibility for the LA filed office. She has served on the first joint LAPD/FBI gang task force as is certified by the FBI as a Computer Forensic Examiner.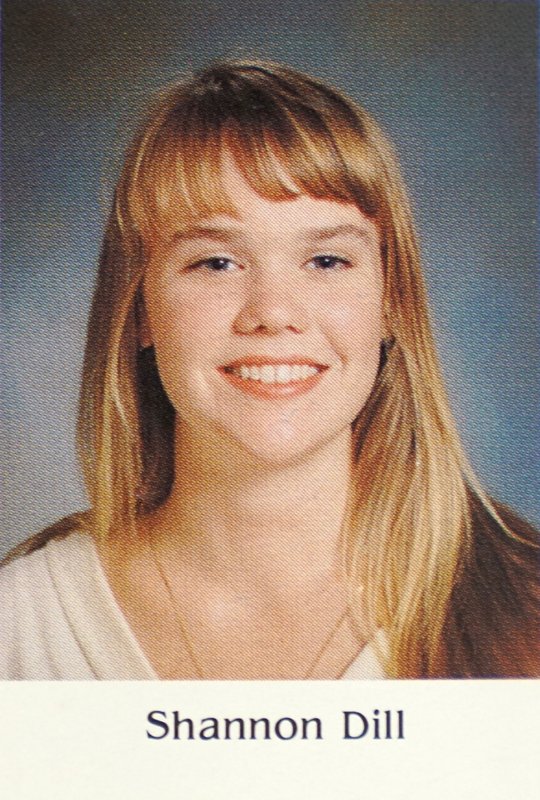 Graduating from UCLA with a major in Fine Arts, Shannon Dill (1989) has propelled herself to EVP of Physical Production & Operations at Concordia Studio which develops, produces and finances non-fiction stories about the important issues of our time. Dill executive produced Concordia's first feature, "The Price of Free," which won the Grand Jury Prize for Documentary Filmmaking at the 2018's Sundance Film Festival. She has partnered with Davis Guggenheim to produce the films, "The Dream Is Now," "Teach," and "He Named Me Malala." Shannon has spent 20 years in the industry working in non-fiction. Producing films such as the Emmy-winning "Inheritance," Grammy-winning, "Foo Fighters: Back and Forth," "Running the Sahara," and "Price for Peace," with executive producer Steven Spielberg. This past year she received an Oscar and a BAFTA for her production of "Free Solo," named as Best Documentary at the 91st Academy Awards.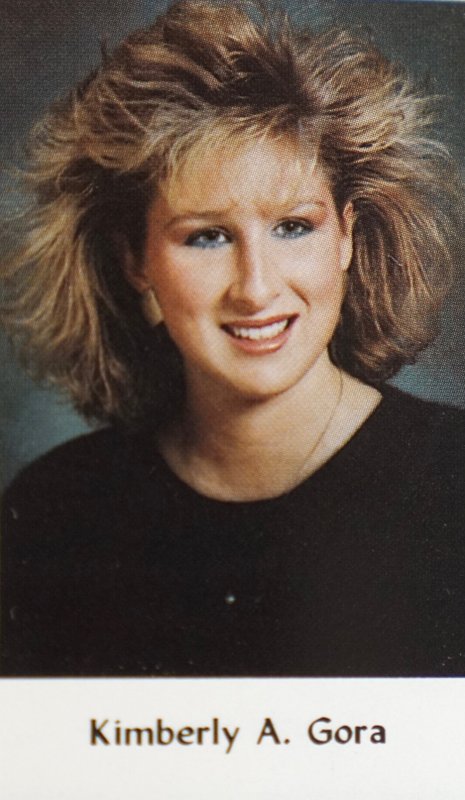 As one of the most respected and successful event professionals in the nation, Kimberly Gora (1986) continually raises the standard in service and innovation in the fields of hospitality and fine dining. In August 2019, Gora launched KG Consulting & Event Agency to help restaurants start, grow and increase profitability in events and catering. Gora spent 20 years as the Associate Partner & Director of Sales & Events for the Wolfgang Puck Fine Dining Group, building the department from the ground-up and overseeing all group dining and catering events for the renowned Wolfgang Puck restaurants in Las Vegas and Maui, as well as developing their off-premise catering division that tops the Las Vegas marketplace as the elite caterer in town. Gora has been called upon to execute the most high-profile events in Las Vegas including, but not limited to, events for former President Barack Obama, President Bill Clinton, Richard Branson, Oprah Winfrey, Microsoft, Las Vegas Convention and Visitors Bureau, Facebook/Instagram, AEG Live, Warner Bros, Siegfried & Roy, Andre Agassi, Nike, HBO, Sony Pictures, Top Rank Boxing, Intel/Lenovo and Mercedes Benz. Prior to her role with the Wolfgang Puck Fine Dining group, Gora owned her own event and wedding consulting business in Laguna Beach, California. With the growth of Las Vegas in the late nineties, Gora was recruited to Caesars Palace in 1996 where she served as Senior Catering Manager opening the Palace Tower Convention Space in 1997. Making her mark in the highly competitive Las Vegas convention and hospitality market, Gora quickly became a sought after figure for her expertise and sales ability. Gora's savvy sense of service is also demonstrated through charity and civic-minded causes. When not planning the next gala for her clients, Gora's volunteer work includes the Foundation Board for the Make-A-Wish Foundation of Southern Nevada, Nevada Women's Philanthropy, Catholic Charities, Opportunity Village and Keep Memory Alive.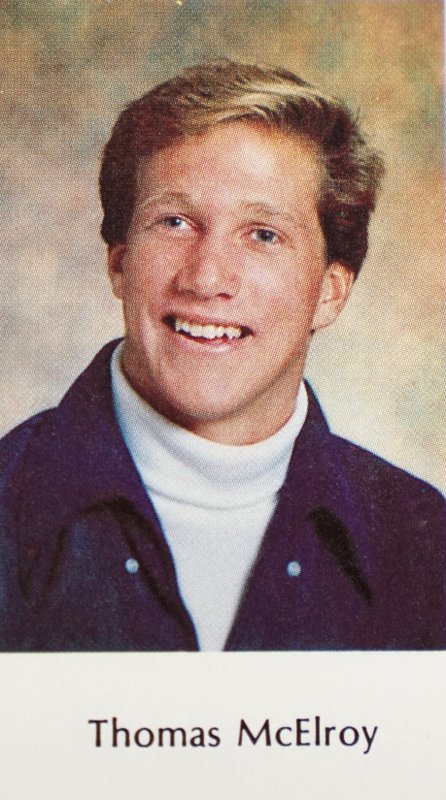 Thomas (Thom) McElroy (1980) graduated from San Diego State University after receiving his AA from Orange Coast College. Thom was an original investor and part of the founding group of Volcom. In addition to his business acumen, Thom contributed the original design of the iconic Volcom Stone logo. He served on the company's Board of Directors prior to the IPO and was a key part of the company's strategic team, particular in matters of marketing and branding. Thom also founded McElroy Communications which was a full-service advertising agency. He serviced several Action Sports companies the largest being Vans. McElroy also worked in the video gaming space launching X Box and the Tony Hawk franchise. After the sale of McElroy and Volcom, Thom has kept busy being a guest lecturer in entrepreneurism at San Diego State University. He has also Chaired the Alumni Engagement Committee of their philanthropic board, lectured at the Lavin School of Entrepreneurial Management, and mentored students both SDSU and Newport Harbor High School. Thom has never left his roots and still surfs every day in Huntington Beach.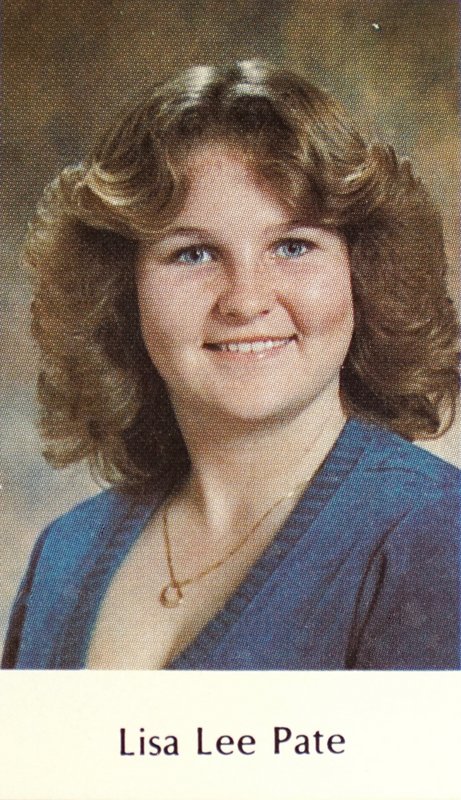 Lisa Lee Pate was the valedictorian of Edison's Class of 1980. She graduated at the top of her class in 1986 from Cal State University, Fullerton with a Bachelor's degree in political science. Lisa then earned a law degree from UC Berkeley's Boalt Hall School of Law, where she served as an Executive Editor of the Ecology Law Quarterly and on the board of directors of the Berkeley Law Foundation. Lisa worked as a corporate litigator in the San Francisco Bay Area for 11 years, in the middle of which she decided to follow a childhood dream and become a doctor. She finished the prerequisites for medical school while working full-time as a lawyer. Lisa attended Stanford University Medical School, and, after graduating in 2006, she completed a residency in Anatomic and Clinical Pathology and 2 pathology fellowships at Stanford, as well as a pediatric pathology fellowship at University of Washington/Seattle Children's Hospital. In 2011, Lisa was recognized as a "local hero" by San Francisco public television station KQED for her work on the Board of Directors for the Indian Health Center of Santa Clara County Valley. Since completing her medical training in 2013, Lisa has worked as the global Director of Clinical Science for Blood Screening at Roche Molecular Diagnostics, where she helped lead Roche's response to the Zika virus epidemic and supports the development of tests that protect the safety of the blood supply. Lisa has authored more than 20 scientific publications and gives talks about infectious diseases and blood safety all over the world.