Nomination Form
Click here to download (right click, save as) and fill out the Nomination Form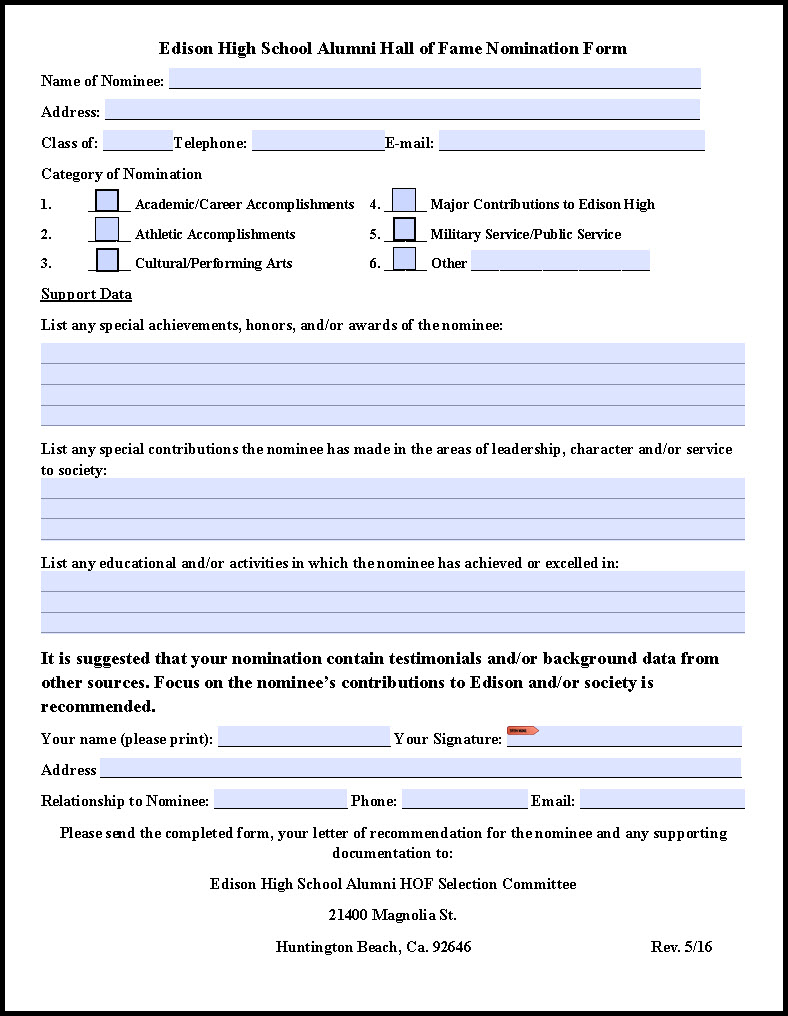 A) All entries must be submitted on the Edison High School Alumni Hall of Fame nomination form. Nomination forms must be filled out accurately and completely for consideration.
B) Forms and information regarding this program shall be found on this web site under the sub heading Nomination Process on the criteria page.
C) Form can also be found on the Edison High School web site at edisonchargers.com.
D) The nomination form shall be completed and submitted to the Alumni Hall of Fame Committee by April 1 for the candidate to be considered for induction in the following school year.
E) All nominations received must contain current addresses and contact information for the nominee (or family if deceased).
F) Following the initial nomination, a candidate shall remain eligible for induction for the following 2 years. After 3 years, if not selected, the person may be re-nominated.